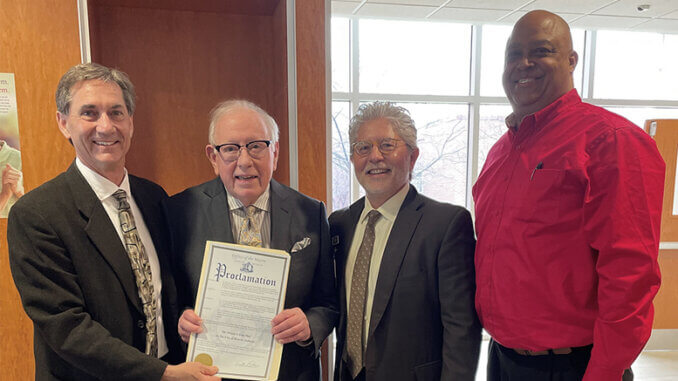 By Courtney Schmoll—
MUNCIE, IN—We're excited to celebrate Dr. Wayne L. Gray, Cardiologist, practicing for 50 years at IU Health Ball. Dr. Gray has been an integral part of the team since 1973, becoming a renowned heart care specialist and bringing IU Health Ball to the forefront of cardiac care.
Dr. Wayne L. Gray first came to Ball Memorial Hospital (BMH) in 1966, as an intern. After completing his Residency and Fellowship in Cardiovascular Disease at University of Kansas Medical Center, Dr. Gray returned to BMH in 1973. Since coming on board, he has been an attending physician and cardiologist/interventional cardiologist. He has also been the Director of Cardiac Diagnostic Unit, the Assistant Director of Cardiovascular Medical Education, Director of Cardiac Catheterization Laboratory and Cardiac Liaison to Quality Management.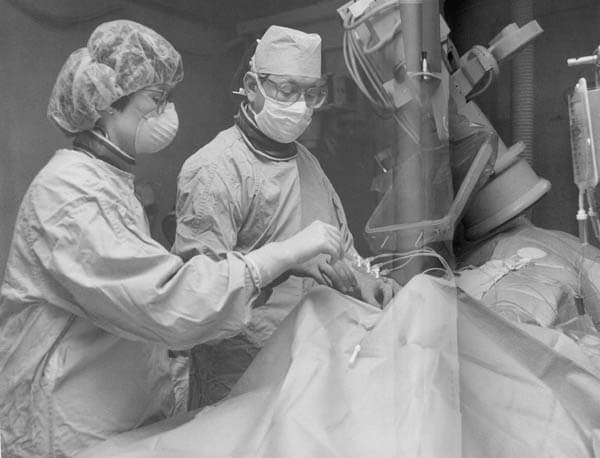 Dr. Gray introduced EKG monitors and defibrillators to BMH surgery. He also implemented hemodynamic monitoring in the Cardiac Intensive Care Unit and initiated several of the facility's acclaimed programs: Angioplasty, Two-Dimensional Echocardiography, and Cardiac Rehabilitation. Dr. Gray has also focused on improving the treatment of heart failure by spearheading the process to become the first system in the country to be nationally accredited in Heart Failure.
Dr. Wayne Gray also championed the Heart and Lung Center which opened in January 2017. The primary function of the clinic is to educate and optimize treatments so patients with chronic heart failure can prolong and enhance the quality of their lives. Located on the third floor of the Outpatient Medical Pavilion, the Center is staffed by a nurse practitioner and a paramedic who makes house calls for patients felt to be at risk for exacerbating again.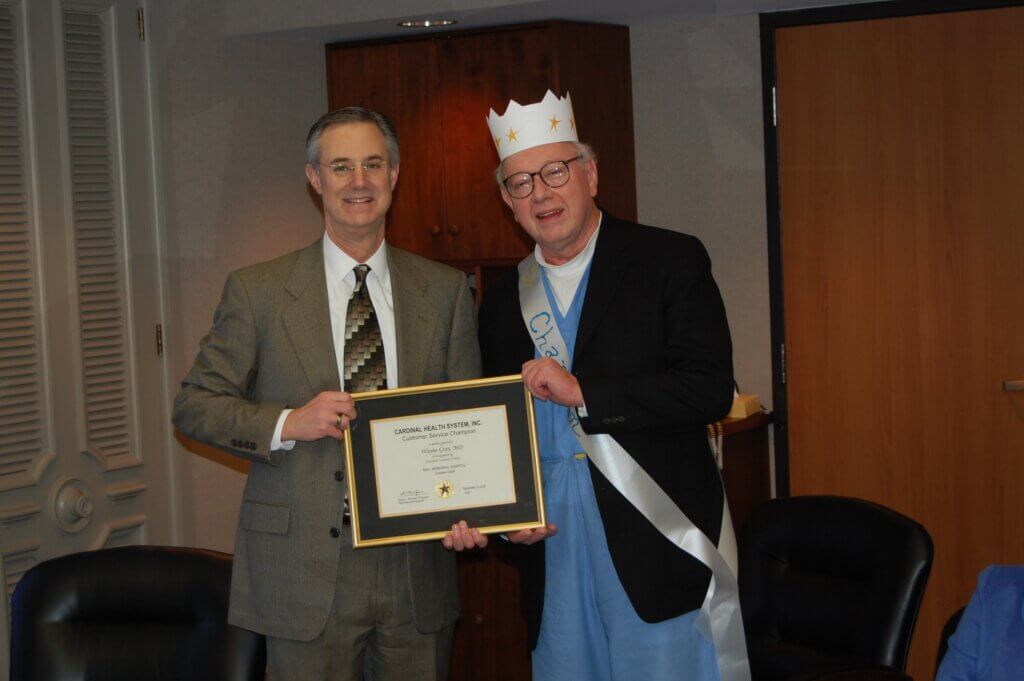 Of course, Dr. Gray's impact has not been limited to the patients and facilities at IU Health Ball. When Dr. Gray spearheaded an instructor training program and an advanced cardiac life support program for the Indiana Heart Association, for example, he helped improve all Hoosiers' lives. While he currently serves as a fellow of the Counsel on Clinical Cardiovascular Disease with the American Heart Association, the organization expanded Dr. Gray's reach across national boundaries, appointing him to proctor Canada's first Advanced Cardiac Life Support program for instructors in the Cardiac Heart Association. Beyond state and national borders, Dr. Gray has published in various international publications, and was invited to the Father Muller International Cardio-Diabetes Conference in Mangalore, India, where he taught during September 2012.
In addition to all of his tremendous accomplishments, Dr. Gray was most recently awarded the coveted Physician Values Leadership Award (VLA) for the East Central Region and IU Health System. The VLAs are presented annually to recognize IU Health team members who exemplify the IU Health Values and demonstrate extraordinary dedication to the IU Health mission and values both while at work and as they go about their daily lives in the community.
While Dr. Gray's work has improved the lives of patients locally and abroad, those who have been blessed to work with him on a daily basis have shared the improved outcomes of his patients thanks to his acute wisdom, curious nature, and unfailingly generous heart.