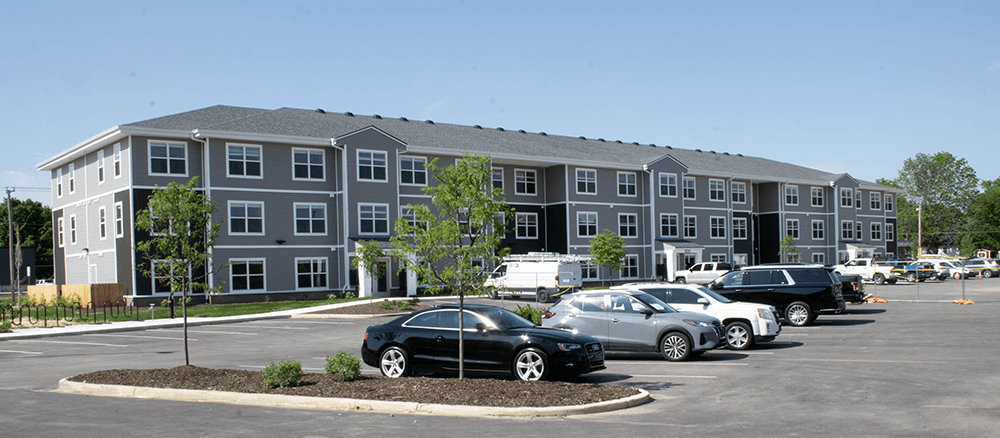 By Mike Rhodes, Editor-in-Chief—
MUNCIE, IN—Located at 1800 Burlington Drive, Riverbend Flats is a three-story, 60-unit development, situated at the intersection of Burlington and Memorial at the former Marsh and Family Dollar site. The affordable housing complex offers two-bedroom and three-bedroom apartment layouts, and units will be reserved for residents earning up to 60% of the area median income (AMI).
A ribbon cutting took place on May 23rd with a number of individuals making remarks. Click below to listen the remarks made by the presenters.
The project was made possible with the support of the City of Muncie, and with low-income housing tax credits (LIHTC) from the Indiana Housing and Community Development Authority (IHCDA).
According to Muncie Mayor Dan Ridenour, 25% of the apartments have already been leased. Some of the Riverbend amenities include a clubhouse and fitness center, a bicycle sharing program, free Wi-Fi in all apartments and common areas, a playground area and more.
A new Pizza King facility is being built across the street from the apartment complex.