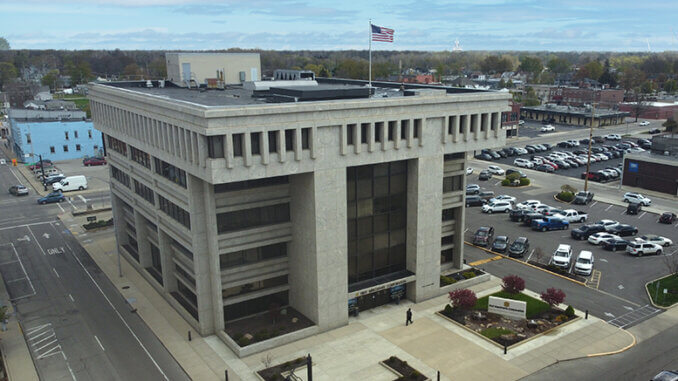 By Mike Rhodes, Editor-in-Chief—
MUNCIE, IN—Forbes Magazine has named two local banks to their list of "World's Best Banks for 2023."
Locally, First Merchants Bank and Northwest Bank were named to the list.
First Merchants Bank ranked 31 out of 75 banks headquartered in the United States receiving this distinction and is the only Indiana headquartered bank to be recognized.
Northwest Bank ranked 60th in the United States. Northwest is headquartered in Columbus, Ohio.
According to Forbes, they use a methodology where Statista surveys bank customers for their opinions on their current and former banking relationships across 32 countries. The ratings comprise general satisfaction and if they would recommend the bank. They also measure key areas around trust, terms and conditions, digital services, customer service, and financial advice.
To determine the 2023 World's Best Banks list, Statista surveyed more than 48,000 banking customers in 32 countries.
"It is an honor for First Merchants Bank to be recognized as one of the World's Best Banks by Forbes," First Merchants CEO, Mark Hardwick shared. "This recognition reinforces trust in First Merchants Bank throughout our four-state operating footprint. Our vision is to enhance the financial wellness of the diverse communities we serve, and we are committed to meeting those needs with a 'helping you prosper' mindset."
"This recognition is not only a reflection of the exceptional services we provide, but also of the lasting and meaningful relationships we build with our customers," said Louis J. Torchio, president and CEO, Northwest Bank. "We greatly value these relationships and remain grateful to our customers for their continued loyalty and support."
About First Merchants Corporation
With $18 billion in assets1, First Merchants Corporation (NASDAQ: FRME) is a registered bank holding company offering a full line of commercial and consumer banking services and wealth management services through First Merchants Bank and First Merchants Private Wealth Advisors in Indiana, Illinois, Michigan, and Ohio. With more than 130 years of enhancing the financial wellness of the diverse communities it serves, First Merchants makes meaningful contributions through Employee Empowerment, Philanthropy and Charitable Giving, Financial Wellness, Community Home and Business Lending, and Diversity, Equity, and Inclusion. The company has been honored for its attentive and knowledgeable service and culture by Forbes, Newsweek, AmericanBanker, Comparably, and S&P Global Intelligence "Best Banks" awards. First Merchants Bank attributes this recognition to a mission-driven team that is passionate about "helping you prosper" through attentiveness as itsgenuine and unique approach to customer service. To see how First Merchants Bank is making a difference, go to https://www.firstmerchants.com/.
About Northwest
Headquartered in Columbus, Ohio, Northwest Bancshares, Inc. is the bank holding company of Northwest Bank. Founded in 1896 and headquartered in Warren, Pennsylvania, Northwest Bank is a full-service financial institution offering a complete line of business and personal banking products, as well as treasury management solutions and wealth management services. Northwest currently operates 134 full-service community banking offices and eight free standing drive-through facilities in Pennsylvania, New York, Ohio and Indiana. The common stock of Northwest Bancshares, Inc. is listed on the NASDAQ Global Select Market ("NWBI"). Additional information regarding Northwest Bancshares, Inc. and Northwest Bank can be accessed on-line at www.northwest.com.