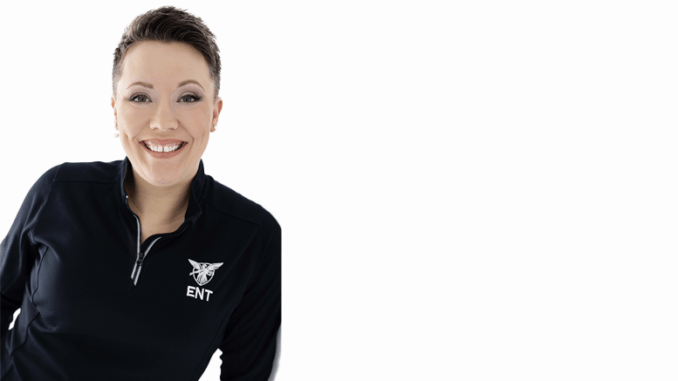 By Ball State Marketing & Communications—
MUNCIE, Indiana – Ball State University has appointed Kimberly Howe Ferguson, owner of Patterson Block Muncie, as director of its Entrepreneurship Center. Ms. Ferguson will also serve as an assistant lecturer of Management within the Miller College of Business.
Ms. Ferguson brings to the University more than 11 years of entrepreneurship expertise in the fields of real estate, education, and government contracting. She is a Rotary member and member of Women in Business Unlimited and the Muncie Chamber of Commerce.
"As a female entrepreneur and a Hoosier, I am passionate about everyone—particularly women—investing in small businesses, in themselves, and in their futures," Ms. Ferguson said. "I look forward to using this position to encourage and shape the next generation of entrepreneurs."
Ms. Ferguson received her bachelor's degree in Psychology from Ball State University and her Master of Business Administration in International Business from Indiana Wesleyan University.
Celebrating its 40th anniversary this year, the Ball State Entrepreneurship Center in the Miller College of Business was among the country's first programs to offer an undergraduate degree in Entrepreneurship. Students in the program engage directly with the start-up community to prepare them for real-world business scenarios.
The Ball State Entrepreneurship Center prides itself in providing opportunities for students that extend beyond the lecture hall, including E-Day, The Entrepreneurial Experience Lecture Series, Mentor Day, Learning Journeys, and our Collegiate Entrepreneurs' Organization (CEO).
For more information, visit the Ball State Entrepreneurship Center website, call 765-285-9002, or email entrepreneur@bsu.edu.