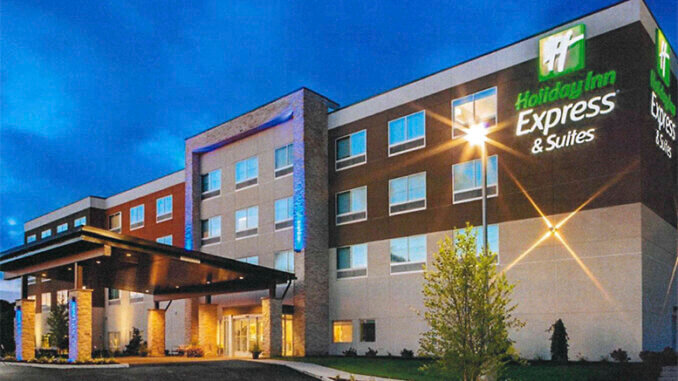 By Michele Owen—
MUNCIE, IN—On Thursday, May 25th, a new 105 room hotel was approved by the Board of Zoning Appeals. This was the final step to bring a new Holiday Inn Express & Suites to Muncie, located on Hometown Boulevard, near the Greg Hubler Hyundai dealership. A 2020 hotel study showed that Muncie could support at least three new hotels.
"There's definitely a need," commented Mayor Ridenour. "There are so many conventions and events hosted in Muncie, and our hoteliers have been overbooked for years." So far in 2022, there have been dozens of events and major conventions at the Horizon Convention Center, and events like graduation, sports tournaments, Ironman, and other festivals fill up hotels quickly.
Construction of the 105 room hotel is estimated to begin in August, with a ten month planned construction timeline.  The developer is Amerilodge group, and the hotel will bring 50-60 new jobs to Muncie. The project went before the Board of Zoning Appeals to request minor variances, and was unanimously approved.
Michele Owen is Communications Director for the City of Muncie.