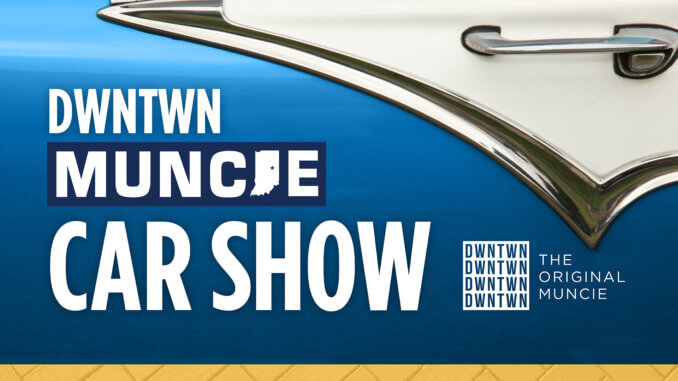 On Saturday, June 4, join us for the DWNTWN Muncie Car Show! Our streets will be taken over by classic cars and traditional hot rods.
Interested in showing off your car? Registration will take place from 2:00 pm to 5:00 pm. Awards will be presented at 7:00 pm.
The cost to enter is $10. All proceeds will go to local charities Homesavers and Secret Families.
Alongside the cars, guests will also be able to enjoy food vendors, merchandise booths, entertainment, a 50/50 drawing, door prizes, and more!
For vendor and registration forms, visit
downtownmuncie.org/carshow
or contact Troy Watters at (765) 730-4720 or trwatters65@hotmail.com.
*If it rains, the rescheduled event date will be Sunday, June 4.