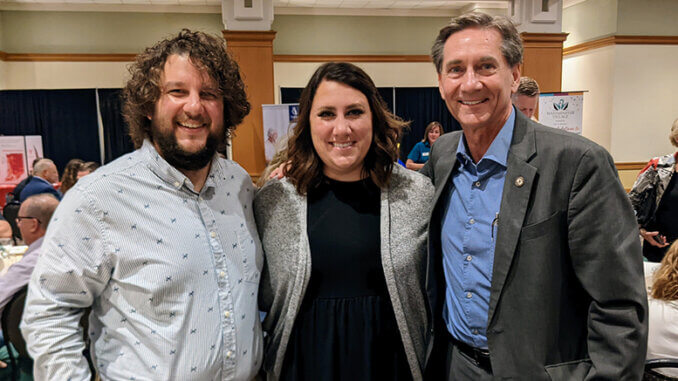 By Michele Owen—
MUNCIE, IN—At last week's Future of Indiana Workforce Summit, hosted by the Indiana Chamber of Commerce, Muncie was held up as an example of a thriving remote work incentive program. 19 cities or regions in Indiana have adopted the Make My Move program, which provides resources and stipends for remote workers who are looking to relocate to a more affordable community.
Why remote workers? A thriving work-from-home economy can help a city in many ways, according to experts. A remote worker will pay taxes, spend money locally, and put capital into the local economy, all without competing in the local job market. The Indiana University Public Policy did a case study on one software engineer who has moved to Muncie. While being paid by a company out of San Francisco, the household contributes more than $14,000 in local taxes and has an estimated economic output of $109,985 annually.
Muncie's program, which was officially launched in January, has already resulted in 27 households who have either moved or signed a contract to move to Muncie. The program is a popular one, with nearly 25,000 views and 1,742 applications since January. Applicants describe being drawn to the affordable cost of living, an involved community, and a thriving arts and small business scene. "There's something about Muncie I just keep coming back to," explained Sarah, one applicant who asked to keep her last name anonymous.
Already in year one, Make My Move has generated $1.9 million in new annual economic output for the City of Muncie. The initial goal was to bring 45 new households into Muncie, but Mayor Ridenour has committed to another two years of the program and expects to surpass the original goal.
"For years, we've had a problem with professionals working in Muncie, but living and spending money in other cities," commented Mayor Ridenour. "Muncie is a wonderful place to live, and families from all across the country are starting to take notice."
Related article below.