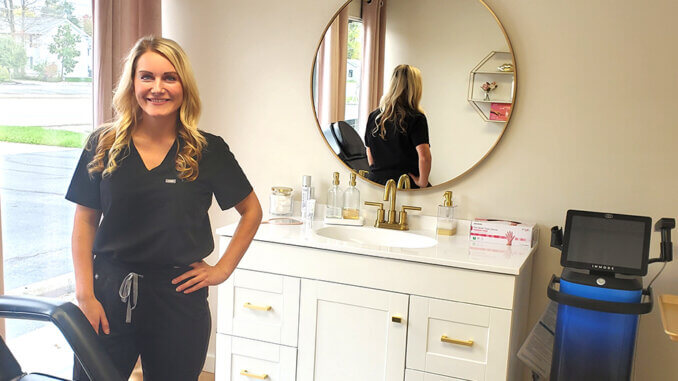 By Stacey A. Shannon—
YORKTOWN, IN—After working as an emergency room nurse and then a labor and delivery nurse for years, Wendy Shackleford decided she needed a change. Inspired by her sister, Shackleford knew the direction she wanted to move. Within a couple of weeks, she flew to Dallas, Texas, and got certified as an aesthetic nurse injector.
Her plans got a bit derailed due to COVID. She spent a year working at a spa in New Castle, Ind., before moving to spa in Muncie where she worked for a year. Shackleford's ultimate goal, though, was to open her own medical spa. On August 1, that goal became a reality with the opening of Endless Beauty by Wendy on 6250 W. Kilgore Ave.
Located in a former showroom for Foister's Flowers, Endless Beauty by Wendy started as a completely open space Shackleford designed herself. She now has several other women sharing the space to offer services such as permanent makeup, massage therapy, eyelash artistry and esthetics.
"It's all women-owned businesses," Shackleford said. "We're all running our own businesses out of our own rooms."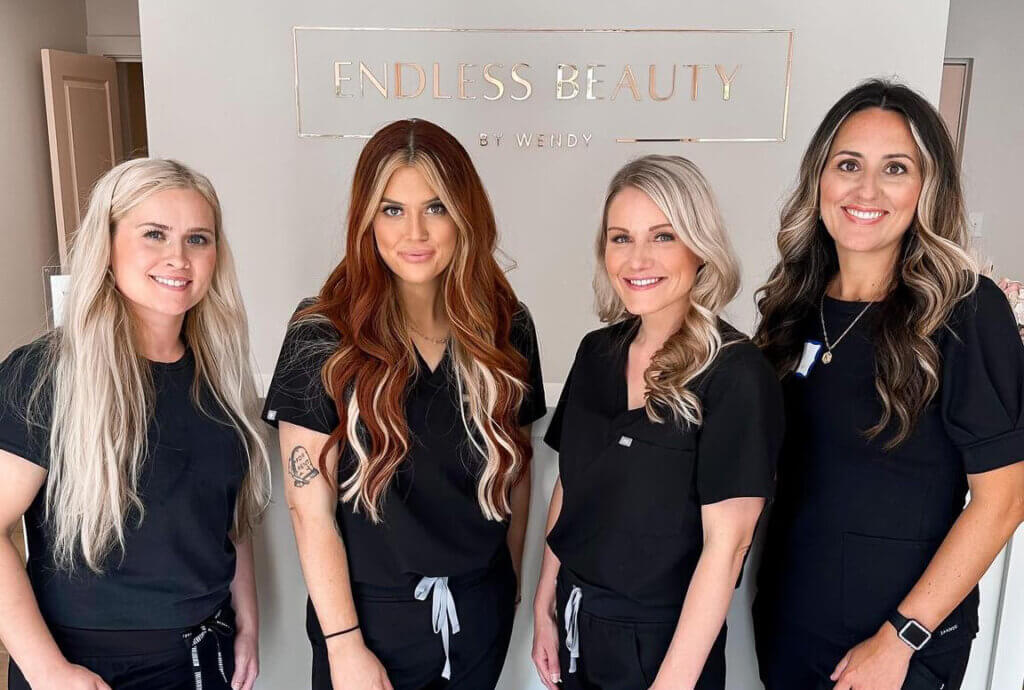 Though her business is open and thriving, Shackleford has plans to grow it in the future. Soon the medical spa will add laser hair removal to its services. The spa also has an event space to host parties.
"My goal is to help women build their confidence with their own natural beauty," Shackleford said. "I've had women cry when they've seen their results. It's rewarding in itself just making a woman feel better about herself."
Keeping her business in Delaware County made sense to Shackleford. In her previous work in the county with another proprietor, Shackleford made lots of connections.
 "I just built a lot of clientele," she said. "I grew quickly here. They're not only just clients any more; they're friends. This is just where I'm supposed to be."
In fact, one of her clients found the Yorktown location for her. Shackleford knew right away it was a great fit. No other medical spa services are offered in Yorktown, and being State Road 32, the location is easily accessed by residents in Yorktown, Muncie and beyond.
 "It's a very welcoming community," Shackleford said. "Everybody has been amazing."
Facebook: https://www.facebook.com/beautynursewendy
Website and services offered:  Endless Beauty by Wendy
Address:  6250 West Kilgore Avenue
Phone (765) 524-0982