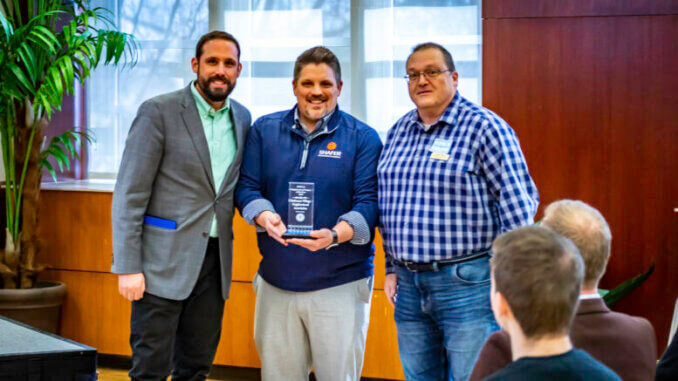 MUNCIE, IN—Mark your calendars for the 8th annual I.D.E.A. Conference on Saturday, March 4th at Ball State's L.A. Pittenger Student Center. Gather alongside Muncie's positive change makers to share best practices on neighborhood association development and neighborhood improvement projects at this free event.
The I.D.E.A. Conference is an excellent opportunity to showcase the positive impact that our neighborhood associations and local leaders have had on our community with awards given for Neighborhood Leader and Neighborhood Project of the Year. 2021 winners included the Halteman Park Project and Ms. Pat Akins, Industry Neighborhood Association Treasurer.
The I.D.E.A. Conference is a collaboration of the Muncie Action Plan, Shafer Leadership Academy, and the Ball State University Office of Community Engagement and is sponsored by the Ball Brothers Foundation, Community Foundation of Muncie and Delaware County, City of Muncie, and HOPE in Delaware County.