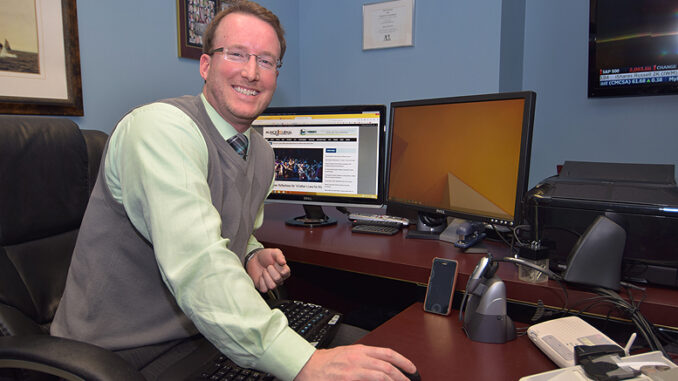 By: Jake Brown—
My goal today is to hopefully open your eyes to see why having a financial plan in place is so important. Do you picture yourself owning a new home, starting a new business, paying for your children's college expenses, or retiring comfortably? These are a few of the financial goals that may be important to you, and each comes with a price tag attached.
That's where financial planning comes in. Financial planning is a process that can help you target your goals by evaluating your whole financial picture, then outlining strategies that are tailored to your individual needs and available resources.
A comprehensive financial plan serves as a framework for organizing the pieces of your financial picture. With a financial plan in place, you'll be better able to focus on your goals and understand what it will take to reach them.
One of the main benefits of having a financial plan is that it can help you balance competing financial priorities. A financial plan will clearly show you how your financial goals are related – for example, how saving for your children's college education might impact your ability to save for retirement. Then you can use the information you've gleaned to decide how to prioritize your goals, implement specific strategies, and choose suitable products or services. Best of all, you'll know that your financial life is headed in the right direction.
Creating and implementing a comprehensive financial plan generally involves working with financial professionals to:
Develop a clear picture of your current financial situation by reviewing your income, assets, and liabilities, and evaluating your insurance coverage, your investment portfolio, your tax exposure, and your estate plan
Establish and prioritize financial goals and time frames for achieving these goals
Choosing specific products and services that are tailored to help meet your financial objectives
Monitor your plan, making adjustments as your goals, time frames, or circumstances change
The financial planning process can involve a number of professionals. Financial Advisors, Consultants, or Planners typically play a central role in the process and focus on the overall financial plan, and coordinate with other professionals who have expertise in specific areas. Accountants provide advice on federal and state tax issues. Insurance professionals evaluate insurance needs and recommend appropriate products and strategies. Finally, estate planning attorneys help you plan your estate and give advice on transferring and managing your assets before and after your death (if you need any referrals or suggestions for any of these professionals I'm always happy to help – just email me at Jake.Brown@RaymondJames.com). The most important member of the team, however, is you. Your needs and objectives drive the team, and once you've carefully considered any recommendations, all decisions lie in your hands.
I've been asked by people, "Do I even need a financial advisor, accountant, or attorney? Can't I just find and do most of that stuff online for free or at least cheaper?" The answer to that is yes you can. If you have enough time and knowledge you can undoubtably handle these issues by yourself. Just remember, you get what you pay for. I'm cheap too and sometimes buy the cheap frozen pizzas at the grocery. However, I don't expect them to come out tasting like delivery from my friends at Pizza King. The point is, you get what you pay for, and don't be surprised if you miss something without the help of professionals.
Also, the financial planning process doesn't end once your initial plan has been created. Your plan should generally be reviewed at least once a year to make sure that it's up-to-date. It's also possible that you'll need to modify your plan due to changes in your personal circumstances, such as: having a child or grandchild, marriage, health problems, job loss, divorce, your goals change, your income or expenses substantially increase or decrease, etc.
Jake Brown is Branch Manager & Financial Advisor at Raymond James Financial Services, Inc.
Jake.Brown@RaymondJames.com.  47305— PHONE 765-284-2900. Securities offered through Raymond James Financial Services, Inc. Member FINRA/SIPC. Any opinions are those of Jake Brown and not necessarily those of RJFS or Raymond James