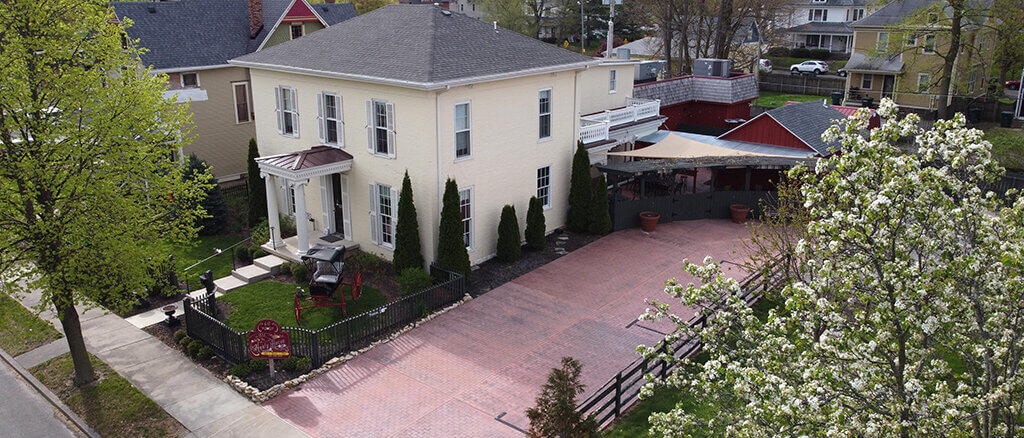 By Stacey Shannon—
MUNCIE, IN—For his entire life, Mike Robinson has worked in the restaurant industry. Since 2008 that has meant being an owner of Amazing Joe's Grill with locations in Muncie and Columbus, Ind. While casual dining has been his most recent enterprise, fine dining has always been on his bucket list.
So, when the historic Neely House restaurant became available, Robinson decided to go for it. He started the purchase process with the previous owner and friend of his, Russell Irving, in January of 2023. On March 31, Robinson closed on the restaurant and is hard at work getting it ready.
"We're very committed," Robinson said. "The team is already built as far as the management team and the chef."
Irving has been helpful as Robinson and his crew are preparing the building to open Adams Street Chophouse in the fall. Irving, who owned and operated the Neely House from 2018 to 2022, knows the quirks of the building and has been happy to share insights with Robinson.
As a long-time resident of the Muncie community, Robinson said he knows going out for dinner is often part of the weekend fun for local folks. While he continues to enjoy offering casual dining at Amazing Joe's Grill, Robinson looks forward to adding another option.
Adams Street Chophouse will offer fine dining in a turn-of-the-century atmosphere. Robinson said the menu is still in the planning phase, but he and his team are working to come up with options to fit every palate. The restaurant will offer a standard menu as well as features.
More than anything, Adams Street Chophouse is focusing on fresh, homemade food made with quality ingredients, according to Robinson. He mentioned the menu will also include vegan and vegetarian dishes and a variety of prices.
 "We're going to try really hard to make everybody happy," Robinson said. "There will be something on the menu for every human."