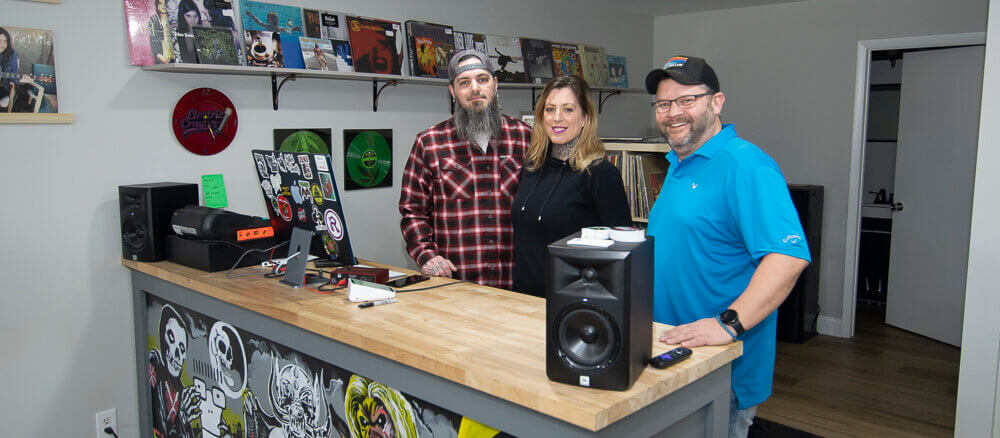 By Mike Rhodes, Editor-in-Chief—
MUNCIE, IN—A new vinyl record store has opened at 413 S. Tillotson Avenue.
Electric Crayon Records opened for the first time on Saturday March 11, 2023. Their grand opening was well attended as local vinyl lovers headed over to check out the offerings at the new shop.
You may be surprised to know vinyl records outsold CD's last year. The format is still immensely popular with music lovers of all ages. Besides the feeling of nostalgia one gets playing records, there is a large group of people that feel vinyl records sound better. And warmer in tone.
Electric Crayon Records is located across from Clancy's Carwash in a strip mall formerly known as the Vantassel building. The entire building has recently been remodeled and is now called "The Four One Three" according to a local realtor.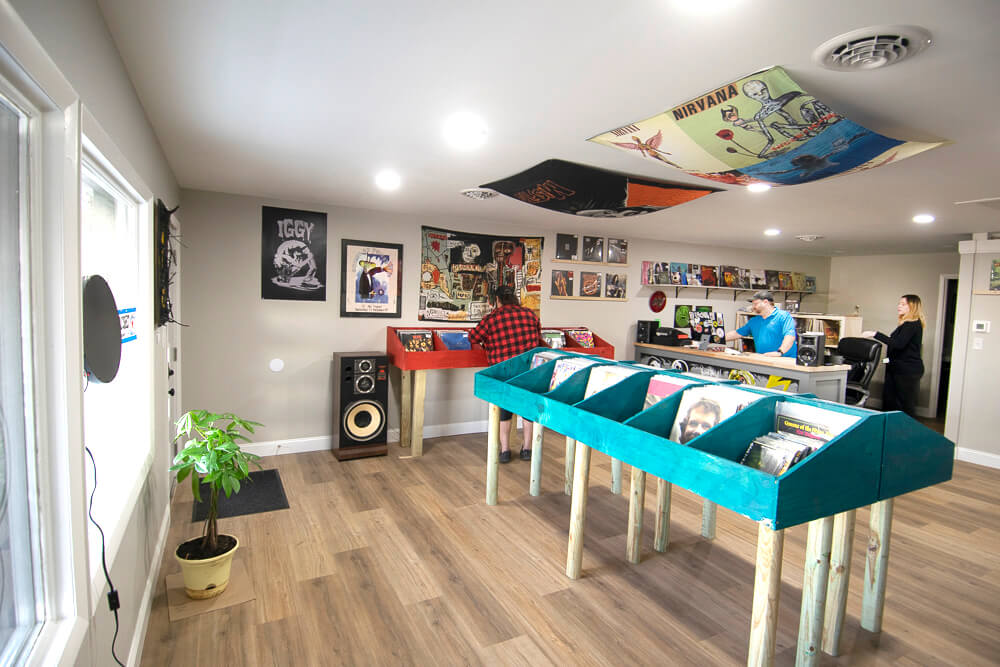 Owners Andy Thorpe, Jordan Butler and Grant Butler hope to bring a sense of community to their new business.
Butler said, "This town has a lot of bad things going on, but it also has a lot of great things going on, too. Muncie has a lot of character. Our whole goal with this store really is to build a sense of community at a time when we're sinking in fentanyl and hopelessness and methamphetamine and poor mental health and things like that.
"Music is one of those things that helps people get out of their shell," said Butler.
"Everybody is accepted here, no matter who you are, no matter what kind of music you're into."
Stocking the Record Bins
The owners had a rather unique method of acquiring their initial stock of records for the new store: their own record collections.
"I've always been into records," said Thorpe. "I've got my father's collection that was handed down to me. My best friend's father, and my former father-in-law gave me their records. I just kept collecting and inquiring and getting," said Thorpe.  "When we talked about opening, it was like 'maybe we both have enough records that we could open up a shop just among the two of us.'"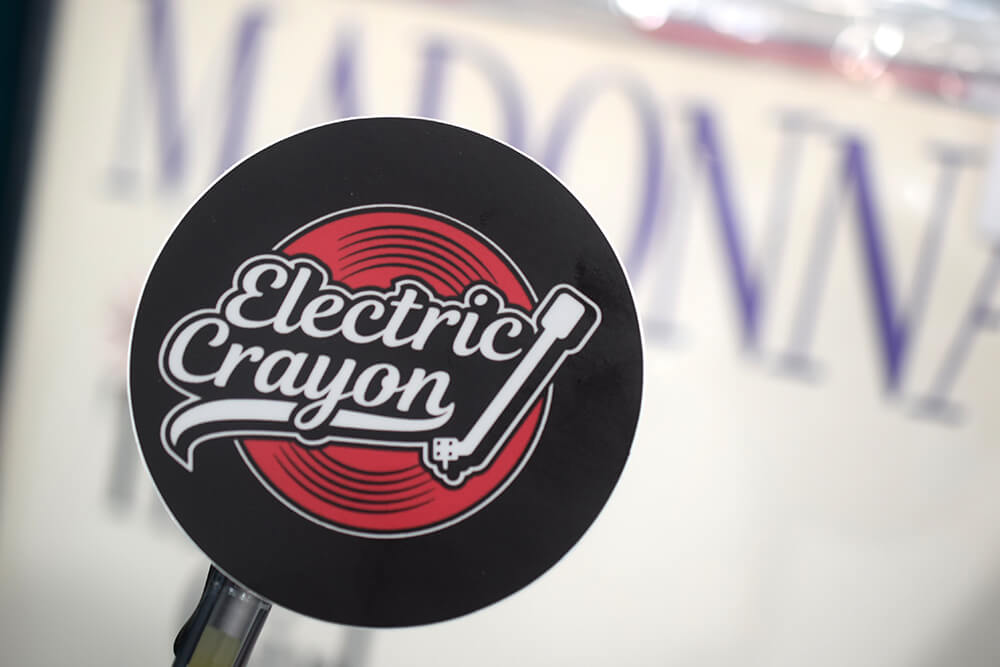 What's In a Name?
Thorpe said the group was throwing around several different names and they liked the name Electric Crayon. The idea from that title was, looking back as a kid, the first kind of platform you're given is — a crayon. Before you get a pencil, you get a crayon. Combining that name with the idea of electricity drawing you in to create and make connections made the name stick.
The owners have a number of new things they'd like to implement in the near future.
Grant Butler said, "One of the ideas we had for building community here was that we're going to put a couch in here, as a hangout spot and we're going to have Frank Reber make our own blend of coffee. Frank gave us a very nice coffee machine and we're going to always have coffee on. It's going to be free just to hang out."
The owners also plan to do some podcasting with the 3 microphone setup they have. The recording area is in the southwest corner of the shop.
The store is open 7 days a week—Monday through Saturday from 11am to 7pm and on Sunday from noon to 5pm.
Learn how records are made by watching the video below.