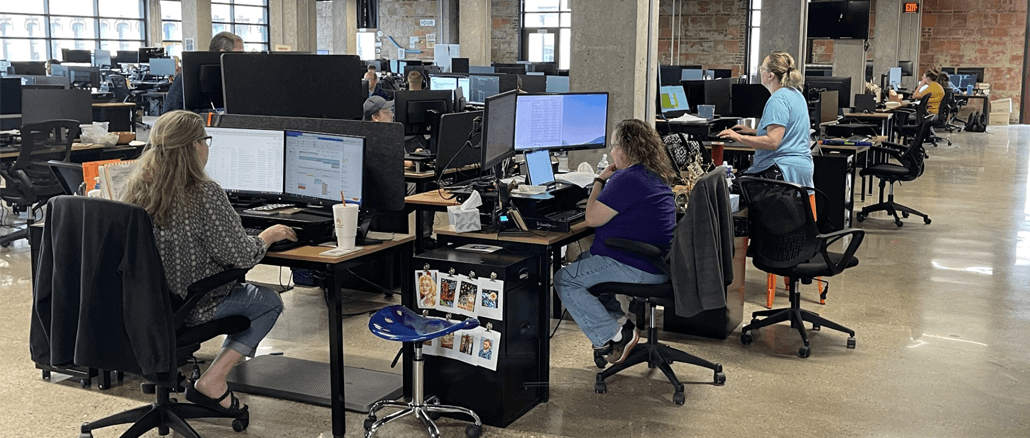 By Nick Werner—
MUNCIE, IN— Accutech Systems Corp. is growing faster than 99.93 percent of privately owned companies in the United States, according to a recent announcement from Inc. magazine.
The publication named Accutech an "Inc. 5000" company for 2023, which marks the second year in a row that the Muncie-based company has earned the designation.
The "Inc. 5000" award identifies the top 5000 fastest growing privately owned companies in the nation, based on three-year revenue growth. The award represents a mere 0.07 percent of all privately owned businesses in the U.S.
"Earning the Inc. 5000 award two years in a row reaffirms Accutech's foundational values, and the principle that selflessness leads to success, that putting your clients and your community first pays off in the long run," CEO Adam Unger said.
Accutech advanced in the nationwide rankings from 2022 and is the 49th fastest growing company in Indiana.
Accutech joins companies such as Facebook, Chobani, Under Armour, Microsoft, Patagonia, and many other household name brands which gained their first national exposure as honorees on the Inc. 5000, according to Inc.com editor-in-chief Scott Omelianuk.
"Running a business has only gotten harder since the end of the pandemic," Omelianuk said. "To make the Inc. 5000—with the fast growth that requires—is truly an accomplishment. Inc. is thrilled to honor the companies that are building our future."
Accutech was founded in 1987 as a trust accounting and wealth management software provider for banks and other financial services firms. The growth of the company's wealth management solution has fueled the recent expansion of its financial technology businesses and investment in local community development efforts in its hometown of Muncie, Indiana.
Complete results of the Inc. 5000, including company profiles and an interactive database that can be sorted by industry, region, and other criteria, can be found at www.inc.com/inc5000.
About Accutech Systems Corp.
Accutech Systems Corp. is a Muncie, Indiana-based holding company that owns subsidiary businesses in the software, marketing, and restaurant industries. With roots in trust accounting software, Accutech has expanded to become a leader in corporate responsibility, investing profits in transformational opportunities that serve as a force for good beyond the company's immediate stakeholders. The company's purpose is to make great things happen for other people, with primary focuses on creating jobs, enhancing quality-of-place in downtown Muncie and instilling community pride.