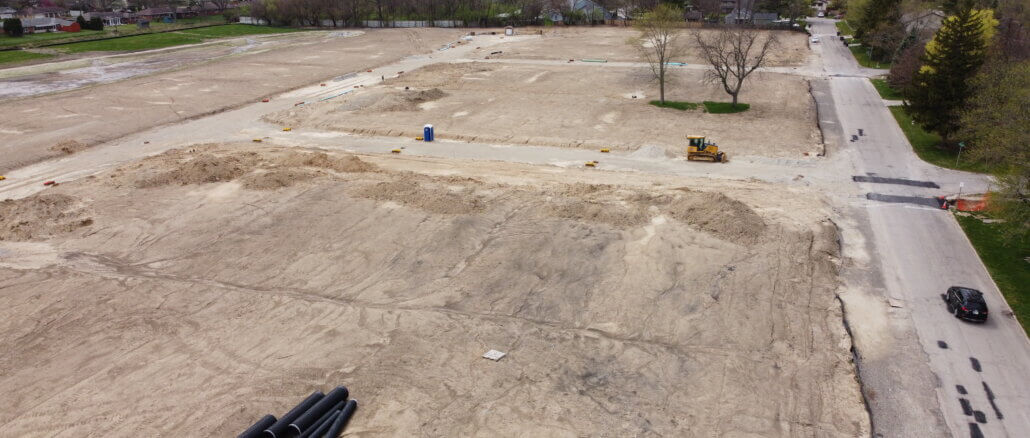 By Mike Rhodes, Editor-in-Chief—
Storer Estates is a new subdivision with 34 lots being built on the former Storer Elementary property.  The city now owns the property. The new development is to provide new housing options for Muncie and through collaboration with the Muncie Sanitary District, (MSD) the project will also address drainage and flooding issues in the area. The first bid opening was held  in August of 2022.
 April 14, 2023 Update
Today the city used their asphalt hot-mix to pave over a number of street-cuts running north and south on Mansfield Drive that were made over the winter for utilities. From the air you can see where the city park will go and the outline of the pond area/walking track. Even as a neighborhood resident, seeing the development from the air revealed new information. Work on the city park on the property is set to begin.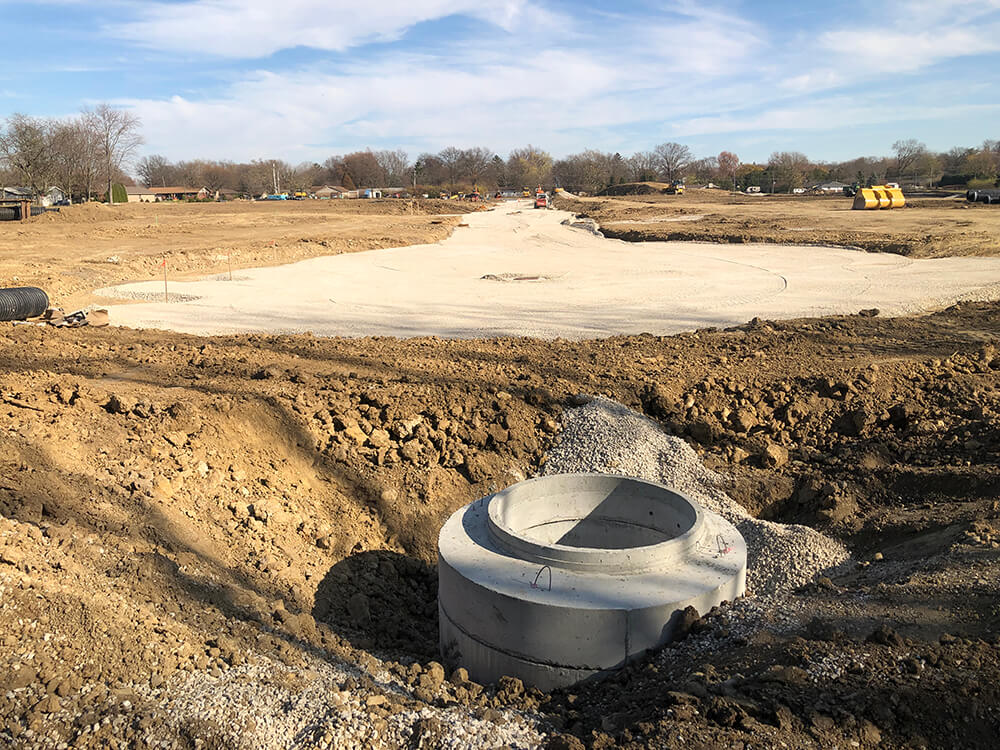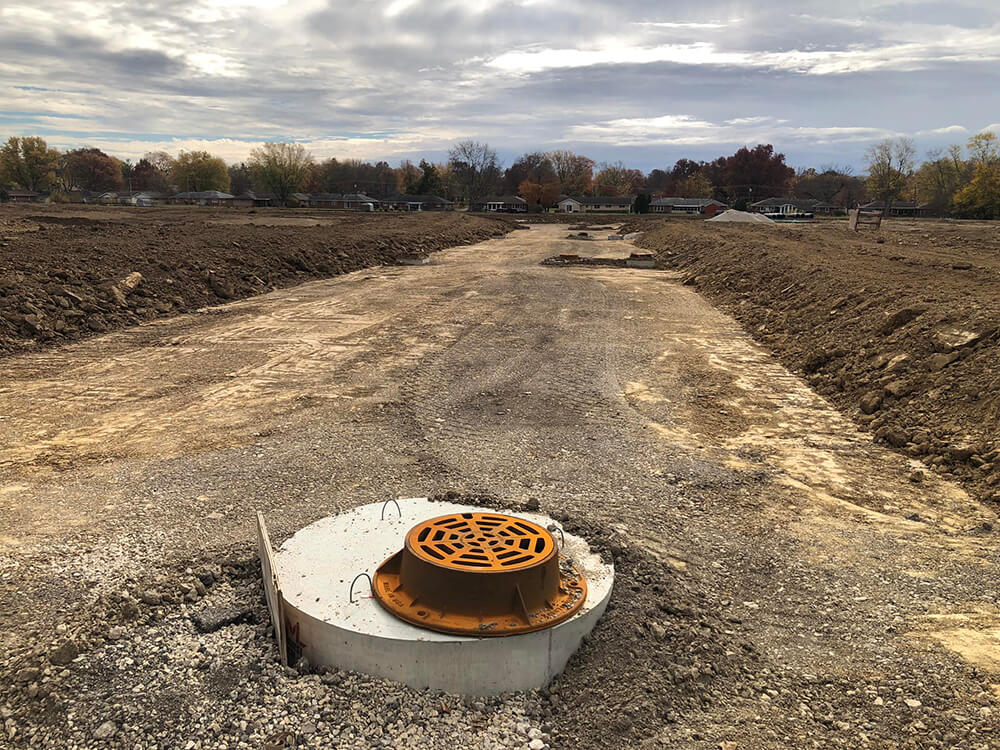 Video below recorded on September 22, 2022
As photographed by Mike Rhodes…latest photos on September 16, 2002