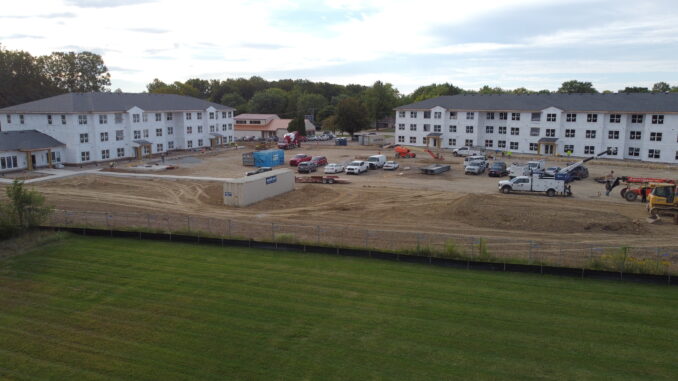 Located at 1800 Burlington Drive, Riverbend Flats is a three-story, 60-unit development, situated at the intersection of Burlington and Memorial at the former Marsh and Family Dollar site. The affordable housing complex offers two-bedroom and three-bedroom apartment layouts, and units will be reserved for residents earning up to 60% of the area median income (AMI).
The project was made possible with the support of the City of Muncie, and with low-income housing tax credits (LIHTC) from the Indiana Housing and Community Development Authority (IHCDA).
At the Muncie Redevelopment Commission on October 20, 2022, Mayor Ridenour said the apartments are close to completion and should be available for rentals by early Spring 2023. Ridenour also mentioned Pizza King would be building a new restaurant nearby.